(Looking for those graphs online, I realized that I never properly published them, besides that old post)
I've been playing with snapshot.d.o, which is a fantastic resource if you want to look at Debian from an historical perspective (well, since 2005 at least).
Team maintenance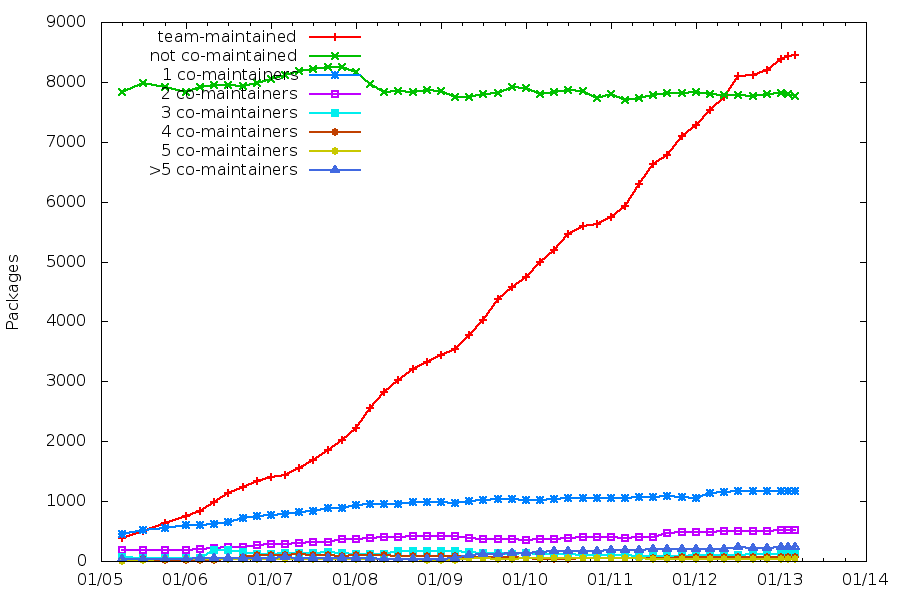 We now have more team-maintained packages than packages maintained by someone alone. Interestingly, the "small, ad-hoc group of developers" model does not really take off.
Maintenance using a VCS
A large majority of our packages are maintained in a VCS repository, with Git being the clear winner now.
Possible goal for Jessie: standardize on a Git workflow, since every team tends to design its own?
Packaging helpers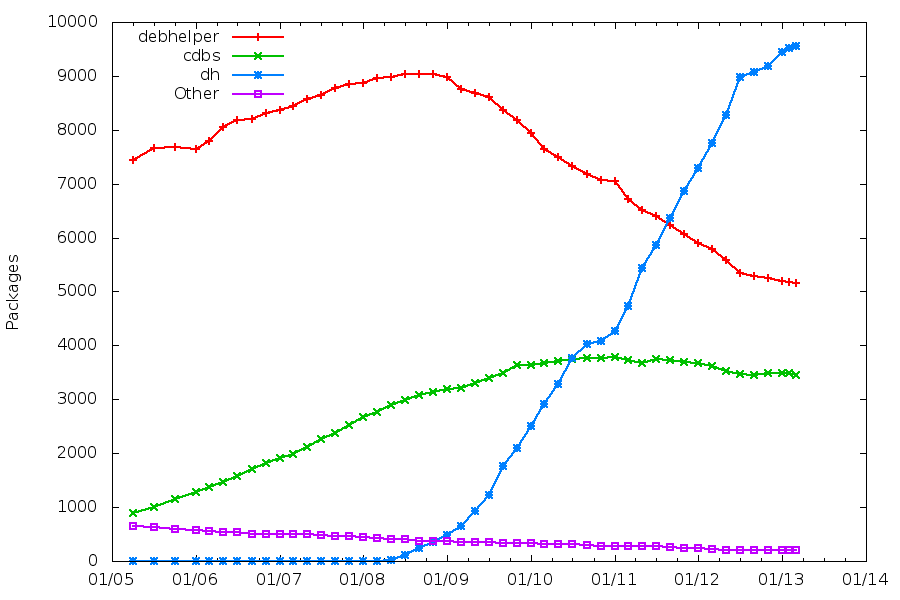 Again, we have a clear winner here, with dh. It's interesting to note that, while dh was designed as a CDBS killer, it kind-of fails in that role.
Possible goal for Jessie: deprecate at least pure-debhelper packaging?
Patch systems and packaging formats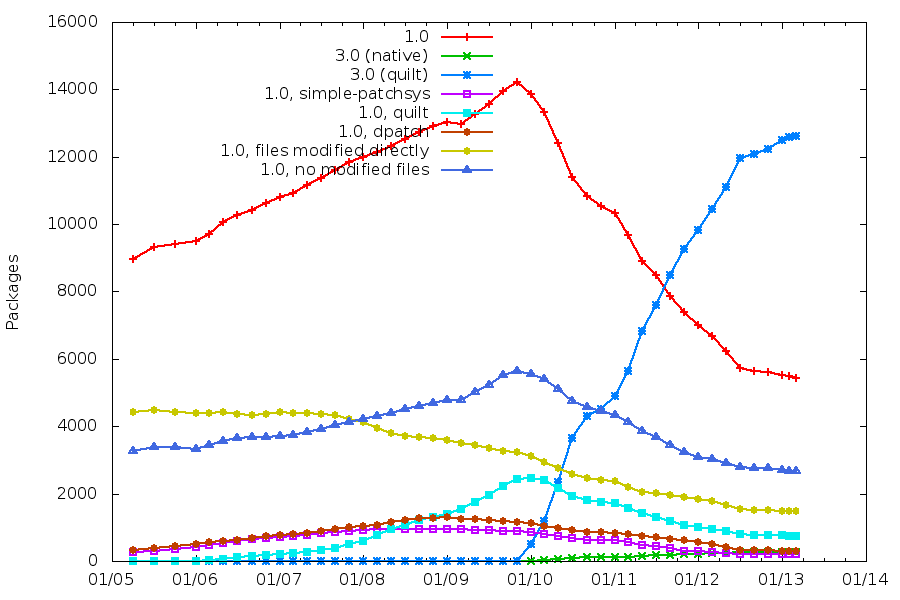 Again, clear winner with 3.0 (quilt).
The (dirty) scripts that generate those graphs are available in Git (but you need to connect to stabile to execute them, and it's rather time consuming — hours/days).