Here is an update to the usual graphs generated from snapshot.d.o. See my previous blog post for the background info.
In all graphs, it's easy to see the effect of the Jessie freeze (and the previous freezes since 2005, too).
Team maintenance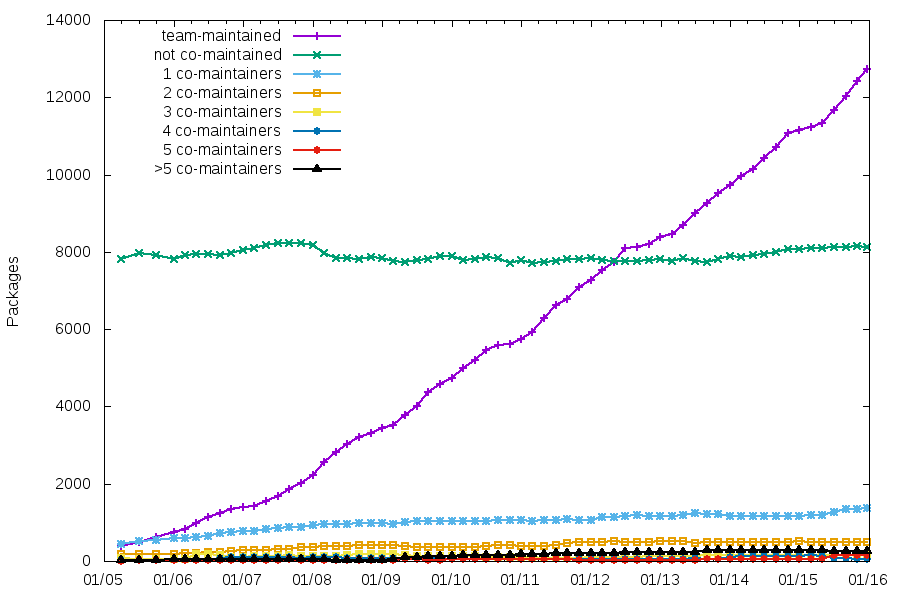 It's interesting to see that, while the number of team-maintained packages increases, the number of packages that aren't co-maintained is very stable.
Maintenance using a VCS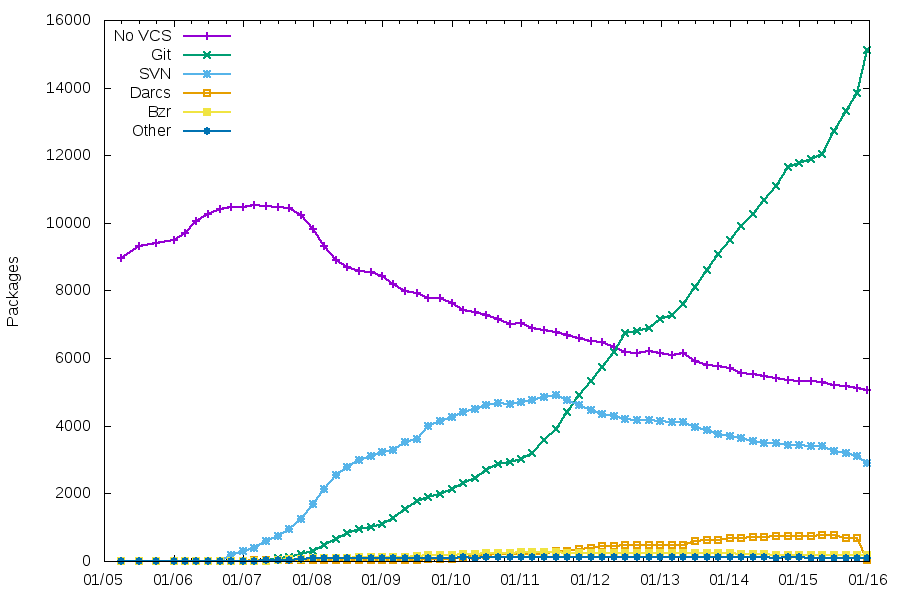 Git is the clear winner now, with the migration rate increasing recently.
Packaging helpers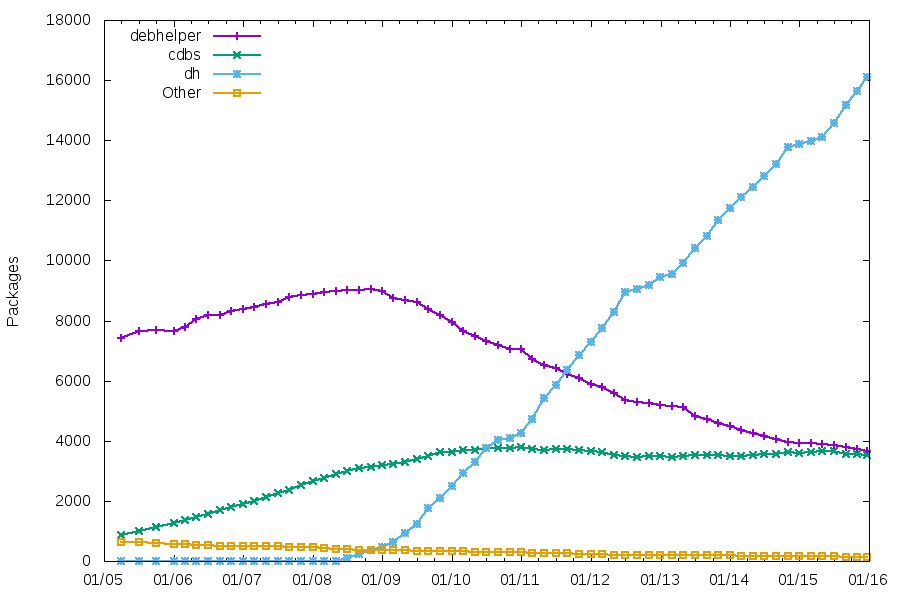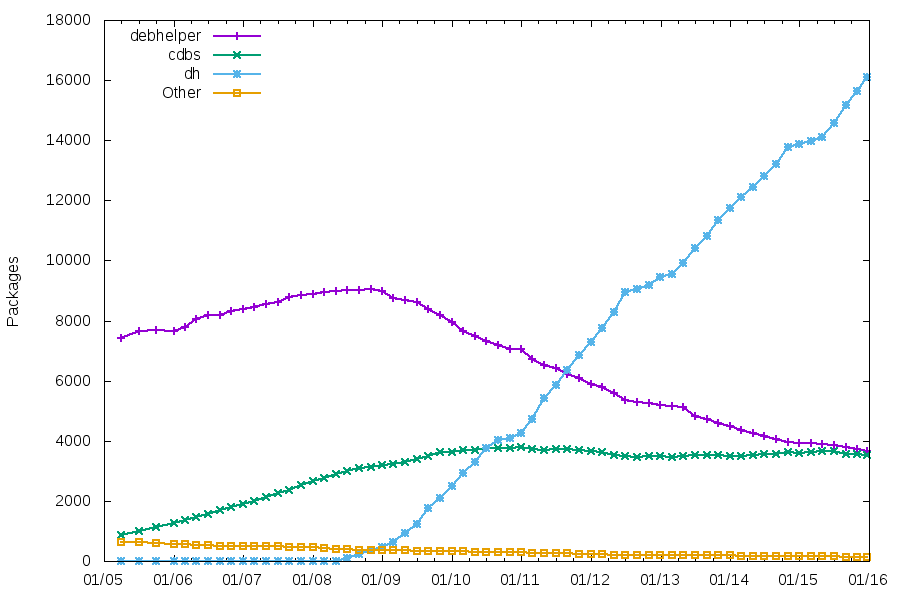 As usual, the number of packages using CDBS is quite stable. The number of packages using traditional debhelper might soon be lower than those using CDBS.
Patch systems and packaging formats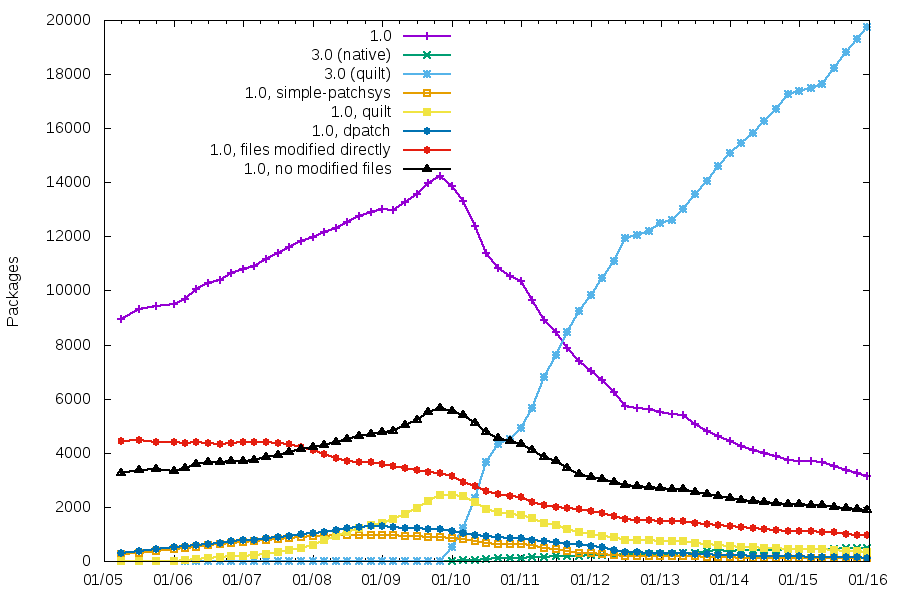 3.0 is the clear winner, even if we still have 3000+ packages using 1.0, and ~1000 of those modifying files directly. The other patch systems have basically disappeared.

So, all those graphs are kind-of boring now. Any good ideas of additional things to track, that be can identified reliably by looking at source packages?
For those interested, below are links to the graphs with percentages of packages.